Why would you need a family lawyer?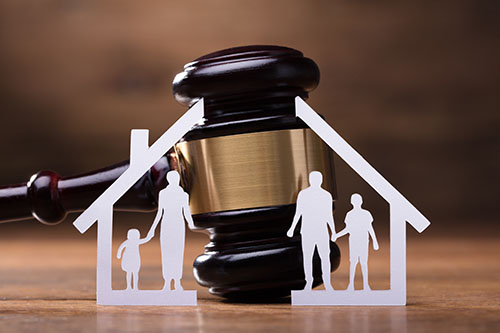 Organizing your family's affairs, in a new marriage or an existing one, is very important. Beyond taking care of your children as best as you can, you need to put measures in place to ensure that all aspects of your lives are catered for professionally. While one of the most common forms of this aspect of planning is getting a family doctor, and specialists in other medical fields, you should also consider having a family lawyer. The need for doctors and specialists is generally medical but, if you have never thought about the areas of family law then the question on your mind is, why would you need a family lawyer? Well, here are the top reasons that prioritize the need for a family lawyer.
Preparing vital family documents
From drafting a will to planning a trust fund, there are some overly important documents that have to do with the family. These documents must be prepared with the best legal knowledge to avoid foul play by either party in discussion. To avoid dispute, manipulation, and any other type of misconduct in the preparation and execution of these documents, it is best to have a family lawyer who is familiar with the family and can take charge, if need be.
Adoption and Child custody issues
Due to the expert knowledge on family law, your family lawyer will be in a better position to advice you on adoption and issues relating to child custody. If you are going through a divorce or processing an adoption, you need to have an attorney to provide professional consultation and make sure that all parties involved are faired under the law.
Protecting assets
There are several bad investments that adults get into, which can be avoided with the right legal aid. Since the family lawyer will know all about your assets, they will be in the best position to advice on ventures and investments, ensuring that they protect your family's interest.
Cost management
Legal issues may arise from time to time, with varying levels of seriousness but no matter the type of case it is, you need to have an attorney on your side. When you have a family lawyer, you save the cost of hiring a new lawyer, paying for the other party's legal counsel, and losing your case.
Filing for divorce
This is one of the most common needs for family lawyers. To avoid the messy details of divorce and separation, it is best to have a family lawyer that understands your family structure, documents, and assets.
These reasons should provide you with a basic understanding of family law, and help you in the decision to get a family lawyer.