What Do I Need to Know When Getting Divorced as a Stay-at-Home Parent?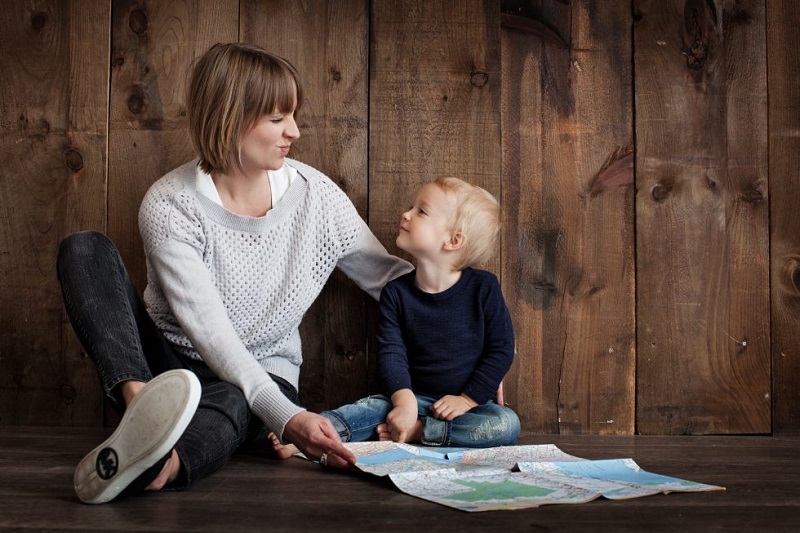 Divorce can be a difficult process in any situation, but if you are a stay-at-home parent, you may be especially worried about what will happen during and after the end of your marriage. In addition to concerns about where you will live and how the custody of your children will be handled, you may be worried about how you will support yourself and your family when you do not currently earn an income.
Fortunately, stay-at-home parents have the same rights as any other married spouses, so you can take steps to protect yourself and make sure your financial needs will be met going forward. If you have been the primary caretaker of your children, you may be able to maintain primary custody, allowing you to continue to meet your kids' ongoing, daily needs. You will likely also have the right to receive financial support from your ex-spouse, which will ensure that you can pay for housing costs, utilities, transportation, groceries, and other expenses.
One of the most important steps you can take as a stay-at-home parent is to hire an experienced DuPage County divorce attorney. With a skilled legal advocate on your side, you can better understand your rights, and you can make decisions that will benefit you and your family as you work to complete the divorce process, including determining whether you will be able to continue staying home and caring for your children once your divorce is complete. If you are concerned about your ability to afford legal counsel, your lawyer can help you determine whether you may be able to ask to have your spouse contribute toward your legal costs.
Rights to Marital Property
In some marriages, stay-at-home parents may be more focused on providing care for children and managing household responsibilities, and they may be less involved in the family's financial decisions. However, this does not mean that a person is not entitled to an equitable share of the property and assets owned by a family. Even if one spouse earned the majority of the income used to purchase property, all assets that were bought or acquired during a couple's marriage will be considered marital property, and these assets must be divided fairly between the spouses during divorce.
As you proceed with your divorce, you will want to make sure your share of the marital property will be able to meet your needs. While you may prefer to continue living in your marital home so that your children can continue attending the same schools and maintain ties to their community, doing so may not be financially beneficial. If you would struggle to handle expenses such as mortgage payments, utilities, and property taxes, it may be preferable to sell your home or keep a larger share of other marital assets.
Your attorney can help you understand the legal issues involved in the division of marital property, and they can also assist in addressing other financial matters involved in your divorce. For example, if you believe that your spouse has attempted to hide marital assets from you or is misreporting the income they earn, your lawyer may work with a forensic accountant to uncover these issues and ensure that they are addressed properly during your case.
Child Support
Even if you and your spouse equally share in parental responsibilities, or the authority to make decisions about how your children will be raised, as a stay-at-home parent, you may be able to continue having your kids live with you the majority of the time. You will likely also be able to receive financial support from your spouse to make sure you can provide for your children's needs.
In Illinois, the amount of the parents' child support obligations is determined based on both parents' incomes. If your spouse is the sole or primary income earner for your family, they will likely be required to cover the majority of the child support obligations, and they will typically be ordered to make payments to you that you will use to meet your children's needs. You and your spouse will also need to address child-related expenses such as medical care, educational costs, and extracurricular activities, and again, the primary income earner may be required to pay the majority of these costs.
Your lawyer can make sure all financial issues that may affect child support are addressed properly. This includes establishing the full amount of income earned by you and your spouse to ensure that child support obligations are calculated correctly, as well as including provisions in your divorce decree that address any extraordinary child-related expenses.
Spousal Support
Another form of financial support that you may be able to receive addresses the disparity in income levels between you and your spouse. This support is known as spousal maintenance in Illinois, although it may also be referred to as spousal support or alimony. These payments are meant to make sure that after a divorce, both spouses can continue living at the standard they enjoyed while they were married.
Eligibility for spousal maintenance will depend on a number of factors, including both spouses' income levels and earning capacity. Other issues that may be considered include whether you made sacrifices to your career in order to stay at home and pursue family responsibilities or whether you supported your spouse and helped them pursue education or further their own career. If you are awarded maintenance, the amount of time these payments will last will depend on how long you were married.
With the help of your attorney, you can demonstrate that you should receive financial support that will allow you to meet your needs following your divorce. While it is likely that you will eventually need to re-enter the workforce and begin earning an income, spousal maintenance can allow you to pursue education or training that will improve your job prospects and allow you to become self-sufficient in the future.
While you may be concerned about the resources available to you as a stay-at-home parent, you can take steps to protect yourself and make sure you will be able to provide a good home for your children following your divorce. A Naperville divorce lawyer can provide the legal help you need as you work to end your marriage, ensuring that you will have the tools for success in the next stage of your life.