What Is Involved in Chicago Divorce Procedure?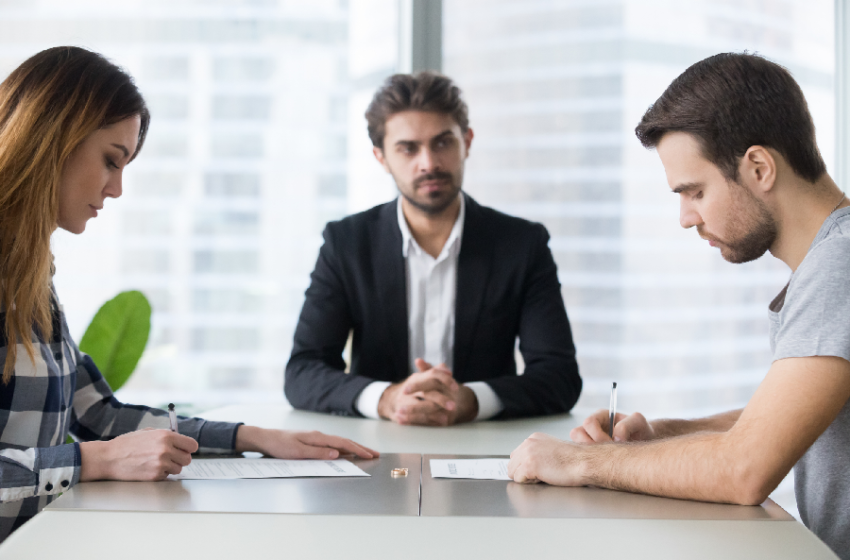 Divorce decision is taxing and challenging. Ending a marriage on good terms is a little straightforward in the Chicago courts. The legal complexities arise when there is the matter of children and property division involved, especially when the spouses are not in synch or agreement of the divorce and problems involved. In Chicago, divorce is termed as marriage dissolution. The matrimony and divorce laws are called the Marriage & Dissolution of marriage Act.
Grounds of Divorce
1.     Fault-based divorce
In this kind of divorce, one needs to prove that the other is engaged in nuptial misconduct, which has led to a divorce process. The grounds for fault-based divorce filing includes –
Adultery
Bigamy
Alcohol or drug abuse history of 2 years
Impotence
Felony conviction
Abandonment for a minimum 1 year
Extreme mental & physical cruelty
Infecting the other spouse with STD
The Illinois courts hardly consider the fault-based complaint as aground for property division. Therefore, the majority of couples stay away from filing a divorce on the grounds of at-fault.
When a spouse files false-based divorce, they can pursue it for a reason – irreconcilable difference. It means both made many attempts to save their marriage but it failed. Any attempt in the future to save their marriage seems futile. If both spouses approve 'irreconcilable differences' as a ground to end their marriage then the court needs them to stay separately for 6 months and if contested 2 years. There is no need to prove their differences because the judge assumes that irreconcilable differences exist as they are living in separate places.
2.    Contested divorce
In a contested divorce there is a disagreement among the spouses regarding the following?
Is divorce necessary?
With whom must the children stay?
How much child support to be paid?
Where a pet should live?
Who will pay the debts?
How to split the property?
Should spousal support or alimony or maintenance be paid?
3.    Uncontested divorce
When both spouses are on the same page and agree to every issue and solution, it can be termed as an uncontested divorce. The agreement terms need to be reasonable and offer fair child support, if applicable. The judge will need to approve the agreement.
When one spouse files the divorce papers and the other spouse does not reply then it is an uncontested divorce. Court will proceed with the case and make decisions on the words of the first spouse.
4.    Joint Simplified Divorce
Couples who have minimal assets and no minor kids are allowed by the Illinois court to file Joint Simplified Divorce. For eligibility, the spouses need to fulfill the Illinois residency requirements along with the following norms.
The marriage must be 8 years and above.
No minor child with your spouse [biological or adopted].
No property.
Marital asset values >50,000.
The combined salary is >60,000 per year.
All problems associated are resolved.
No one seeks support from one another.
Even if the couple does not qualify for a joint simplified divorce, they can resolve it without trial. Both will need to sign a divorce settlement agreement and present all the relevant documents before the court at 'prove-up hearing. In this hearing, the couples need to answer several questions in court-connected with how marital property is split, and supply requested paperwork as proof.
How to choose a divorce lawyer?
It doesn't matter if you are choosing contested or uncontested grounds for your divorce. The legal aspects are complex and hard to navigate on your own. An experienced divorce lawyer in Schaumburg can help you. The lawyers from Fedor Kozlov, P.C. Law Firm work committedly to make sure that involved people are treated fairly in case of disputes. For sound legal counseling contact the experts!
You need to find a family lawyer familiar with relevant updates rules as regulations are constantly overturned. If your case has no kids or finances involved, you will feel comfy with a less experienced attorney.
Alternatively, if the ground of divorce is contested and involves complicated financial questions, custody disputes, and substantial assets then start looking for a specialist family lawyer with experience in your kind of case. You will need to ask specific questions to the potential lawyer.
Are you a licensed family lawyer? What is your experience? Have you handled a divorce case like mine?
Will you personally handle the case?
What is considered an emergency according to you, in case I need to call?
What is your perspective on my case? How long will the procedure take for resolution? Will the judge agree on our terms or rule them out?
Will you negotiate with my spouse directly?
What are the costs involved? How will you charge?
Can I do anything to support the case and keep costs down?
How does the judge determine a divorce case?
The judge issues an order, which is termed as 'judgment' or 'decree'. It is a legal document of divorce or the end of a marriage. Divorce judgment covers issues like –
Property that includes finances, real estate, investments, and belongings. It will also include debts.
Marital debts mean arrears occurred when they were married. Couples are liable for every expense that occurred when they were together. Even if the debt is in the name of one spouse, creditors can come after anyone for it. Remember, an ex-spouse will not be liable for post-divorce debts of another ex-spouse.
Family pet custody is also considered. The judge takes it into account based on the pet's interest.
Spouse maintenance or alimony or spousal support is also ordered, where one has to pay the other.
Rules are set for spouses with minor children, parental responsibilities are determined, which covers decision-making power and parenting time. The judge also determines the amount of child support other parent pays.
Parenting education
Before the judge determines parental responsibilities, the parents need to attend an in-person parenting education program as authorized by the court. The program trains parents on how they can avert hurting the feelings of their kids during divorce. The class needs to be taken within 8 weeks after they met the judge for the first time. Online parenting classes are also allowed in some courts, so check the local court-approved programs.