Thinking of immigrating to Canada from Dubai? Here's how you can do it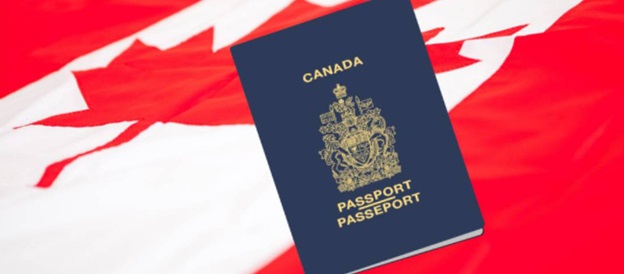 The option of resettling in Canada is very popular amongst the residents of the UAE. One of the world's most beautiful countries with a thriving economy and a strong social welfare structure, Canada offers a life that hardly any other country in the world does.
Given these reasons, it's no wonder that immigration consultancies are mushrooming across the UAE. Canada is among the world's most welcoming countries for immigrants, offering numerous permanent residence and citizenship options.
FAST FACT: Canada welcomed the highest number of immigrants compared to any other country in the world in 2018.
The country is equally friendly to the world's refugees: according to the United Nations High Commissioner for Refugees (UNHCR), Canada accepted over 28,000 refugees in 2018 alone.
Things that make Canada a top global immigration destination
Before we move on to discuss who can pursue Canadian immigration from the UAE and how, let's have a quick look at the kind of life that the country offers to its residents.
First of all, Canada is ranked as the number one country in many surveys dues to the quality of life and economic opportunities it offers. From excellent living conditions to promising career opportunities, Canada offers it all to everyone living there without discrimination.
It's also the safest country in the world, which makes it even more livable. With a crime rate that's among the lowest in the world, Canada attracts scores of people around the world looking for a peaceful living. The country has zero tolerance for many social issues such as domestic abuse and violence.
Moreover, the country has a thriving economy and is ranked 11th among the world's wealthiest countries. Its economy is dominated by the service industry that employs about three-quarters of Canadians. The country is home to one of the world's largest and fastest growing job markets.
And if all of this is not enough, the country is breathtakingly BEAUTIFUL! It's simply the country of the superlatives when it comes to natural beauty: from featuring the largest coastline in the world to being home to more lakes than the rest of the world combined, Canada is a traveler's heaven.
Immigrating to Canada from Dubai is not that tough
If you are one of the many aspiring professionals planning to relocate to Canada, you must have tried to find the details on which visa you can apply for, how many points you are scoring, and whether or not you need start taking French classes.
First of all, you need to pick a visa option that best suits you. The country has around 13 visa options in its permanent residency program that can easily overwhelm you. For a skilled worker, there are four options to get permanent residency in Canada.
These options include: Federal Skilled Worker Program (Express Entry System), Provincial Nominee Program (PNP), Atlantic Immigration Pilot Program (AIPP), and Rural and Northern Pilot Immigration.
Understanding these programs require thorough research if you want to make a strong case of immigration.
To make their immigration case strong, candidates must stay open to suggestions by the consultant and not stick to only one particular immigration program. The information and process of all immigration and investment programs are comprehensive and complicated, needing a sizeable amount of time and research.
So, it's always recommended to pursue immigration to Canada from Dubai through a professional and a registered immigration consultancy. Hiring an agent does add to your expenses a bit, but increases your chances of scoring better by folds. Plus, the right consultancy saves you a great deal of time and stress too!
Content References
1- https://www.canada.ca/en/services/immigration-citizenship.html
2 – https://www.globalmigrationservices.com/skilled-immigration/immigration-to-canada/
3 – https://www.international.gc.ca/country-pays/uae-eau/index.aspx?lang=eng