The Unsung Advantages Of Hiring A Lawyer And Conveyancer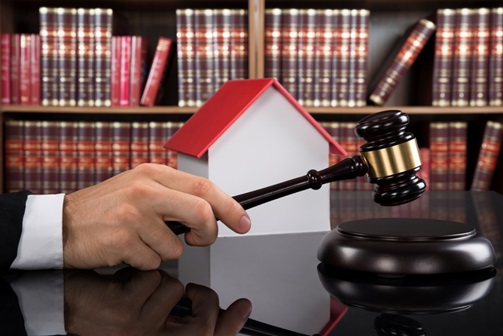 Whether you are stuck in any family matter or business and property matter, the layers and conveyancers are capable of ensuring a stress-free and smooth transaction. The lawyers and conveyancers possess expert and extensive knowledge in law with a view of offering quality services to all their clients. If you're looking for the best lawyers and conveyancers in Melbourne, then Rose Lawyers Melbourne will be a perfect solution for you!
Hiring a lawyer or conveyancer for legal advice is one of the most acceptable options that you can make when it comes to family, business, and estate or will matters. The lawyers and conveyancers in Melbourne provide many services that are much above than offered by their competitors. Have a look at what all benefits you can avail by hiring a lawyer or conveyancer.
Benefits Of Hiring Lawyers and Conveyancers
Representation: The main reason and benefit of hiring a lawyer and a Conveyancer that goes unnoticed most of the time is representation. Interpreting how laws work and any other legal aspects that you might face may sound unfamiliar to you. Having a good lawyer or conveyancer can help you with it, and they can also act on your behalf while dealing with the third party.
Handling Legal Paperwork: Legal documentation and paperwork are very daunting and confusing, and moreover, it may also be challenging to handle all that when you are unaware of laws and legal acts. The lawyers and conveyancers can handle all the legal documentation and paperwork seamlessly that will reduce a lot of the difficulties that might come to your way.
Guidance towards Right Decision: Another significant benefit of hiring Rose lawyers and conveyancers is that they will always guide and assist you towards the right decision. In every legal issue, guidance towards the right path is very essential in order to solve the matter perfectly and quickly. Since knowledge is power, and this can be easily applied if you will have the expertise and knowledgeable lawyer and conveyancer assisting and guiding you.
Lawyers Know How To Challenge The Evidence: Without proper legal training and knowledge, you might not be able to know if a piece of evidence is improperly obtained or that the testimony of the witness refutes the prior statement. A lawyer or conveyancer will help you with this as they have the legal knowledge required to handle the case and know how to challenge the evidence.
Remember to choose well by finding out a reputable and experienced lawyer in Melbourne. The Rose lawyers in Melbourne can bring a lot to the table, and they can provide services in spades. Whether the benefits are unsung or not, the Rose lawyers and conveyancers will make all your complicated decisions easy to understand.